I specialize in mystery shopping mainly in Hotels, Restaurants, and use of findings to increase sales and quality of client services. My mission is to provide clients with an unbiased look at the services they offer and to help them constantly improve. In making each assessment, I place great emphasis on the individual preparation and actual context of the client.

---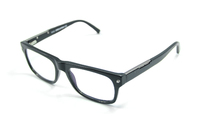 In the final report you receive, you will learn about the positive but also the negative findings of my visit. It will be a valuable source of information and a tool for managing people and processes, a basis for evaluating your people, improving their work.

The evaluation report will include the following:
a summary of the most important findings from the scoring report.

a verbal report detailing the course of the visit.

conclusions and recommendations whose application will contribute to increasing revenue and improving its services.

Depending on the rating range, the terms of visits on your premises will be agreed in advance. In the case of closer cooperation, internal operational standards are implemented in the evaluation. Then follows a visit not notified to the staff in advance. It is a secret visit, during which I will record different criteria and on which I draw up an evaluation report. As I have great experience in hotels and restaurants, I know exactly what to look for.
The evaluation report will bring an impartial, objective view of the quality of services and staff from the guest's point of view. I can alert you of mistakes you do not usually know about traffic. It is valuable to identify space for sales and cross-selling as well as to apply management instructions in practice. At the same time, it can serve as a basis for assessing employees, for their further growth and education or remuneration. Ultimately, satisfied and quality staff and services mean added value for the customer, which in practice means an increase in sales for the entire organization.

---